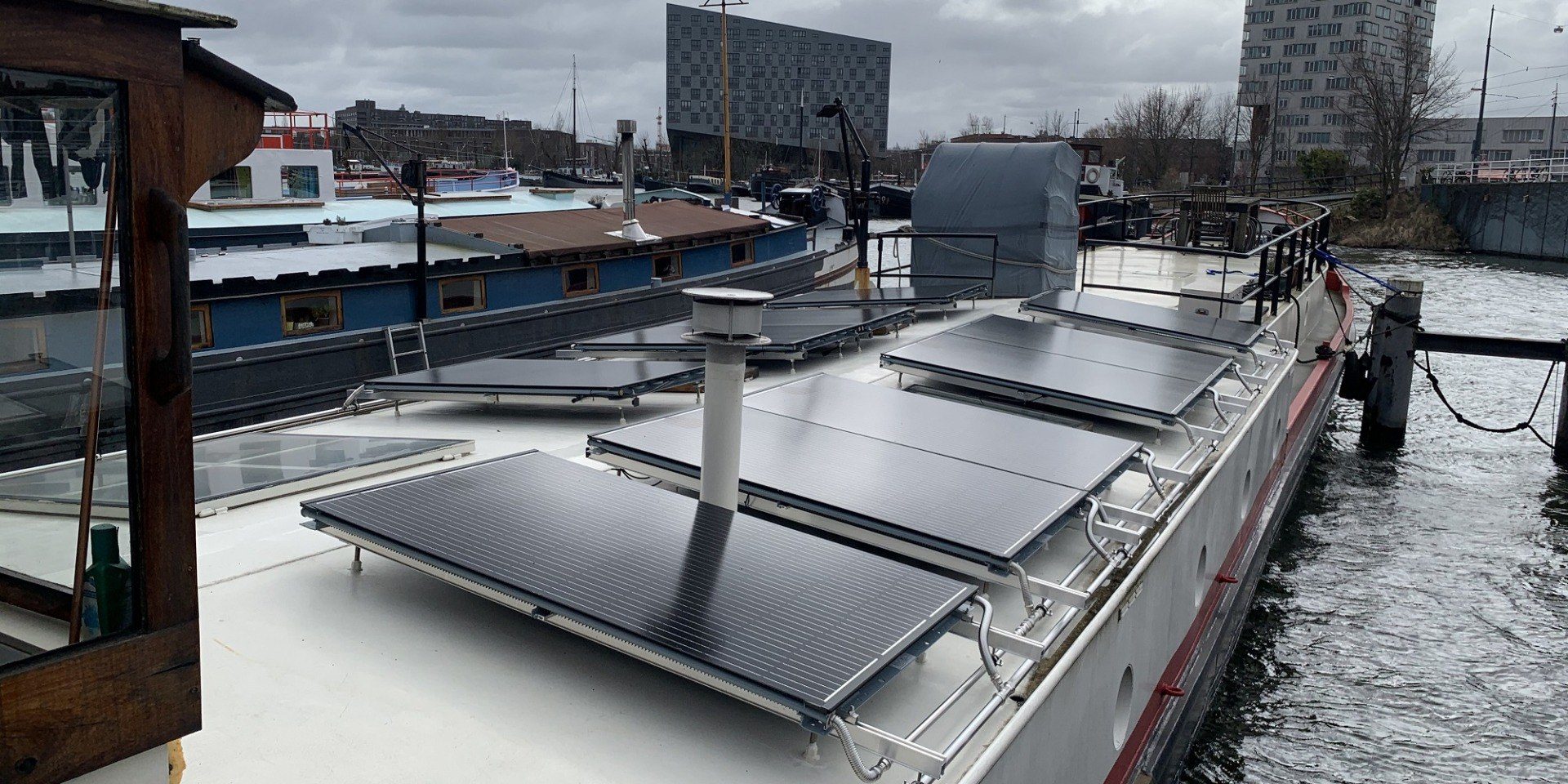 Challenge
Houseboat with PVT heat pump solar panels Amsterdam: How do you heat an old steel houseboat? Preferably without an enormous gas bill. And also without having to hoist a gas bottle on board very often. In addition, houseboat residents have a natural need to be independent. When the municipality of Amsterdam introduced a subsidy for natural gas-free living, these residents were the first to apply.
Location of the heat pump panels
The challenge was to place the PVT heat pump solar panels so that they did not cover the roof hatches in the deck. In addition, placing the heat pump in the ship's engine room was also a challenge.
Sustainable houseboat
In the end, they had an energy-neutral houseboat in the center of Amsterdam with the famous Triple Solar PVT heat pump solar panels.
Solution
The mounting frames are mounted on studs welded to the deck. In order to make the ship energy neutral, four additional PV solar panels were placed on the roof of the cabin.
The challenge was to install the NIBE 6kW heat pump with separate 200 liter boiler. Shipwrights are often handy and so some steel was cut away in the engine room to make room for the heat pump with boiler.
Low temperature heating on houseboat
Since 2007 there has been underfloor heating in most of the ship. The occupant only replaced the radiators in the living room with low-temperature convectors. Of course there also had to be well insulated.
Would you like to know more about gasless heating of a houseboat with PVT heat pump solar panels in Amsterdam? Email info@triplesolar.eu