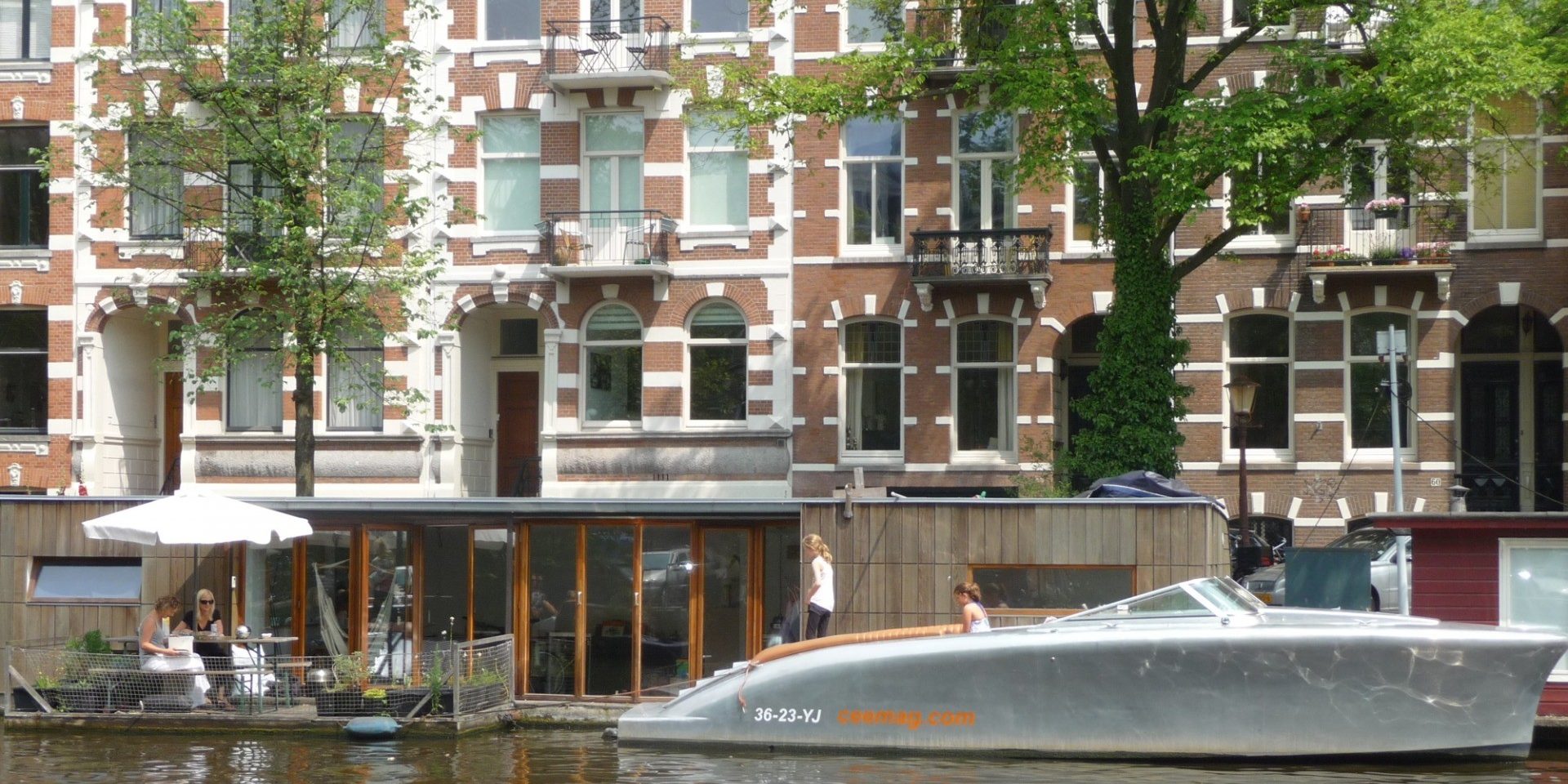 Challenge
Houseboat residents have a natural need to be independent. The gas connection is a thorn in the flesh for these residents as well. When the municipality of Amsterdam came up with a subsidy for natural gas-free living, these residents were the first to apply. The challenge was to not ruin the beautiful round shape of the roof. The place for the heat pump in the hold of the ark was also a challenge. In the end, they had an energy-neutral houseboat in the center of Amsterdam with the famous Triple Solar PVT heat pump solar panels.
Solution
The mounting frames were attached to the flanges of the zinc roof with special clamps. Because there is not much air movement in the center of Amsterdam, Triple Solar installed two additional PVT heat pump solar panels. To create an energy neutral houseboat, four additional PV solar panels were also installed.
The challenge was to place the NIBE 6kW combi heat pump with integrated 180 liter boiler. It is 1.80 meters high and did not fit well on the sloping side of the hull underwater. In the end colleague Henk used the grinder and sawed the combi heat pump in two parts :).
Because the house has no underfloor heating, we advised to install two low-temperature convectors.
Meanwhile, the installation has been working perfectly for three winters and the snow in February 2021 was not too bad either. The snow remains on the panels, but the underside remains free to exchange energy.
PVT heat pump solar panels energy neutral houseboat center of Amsterdam.