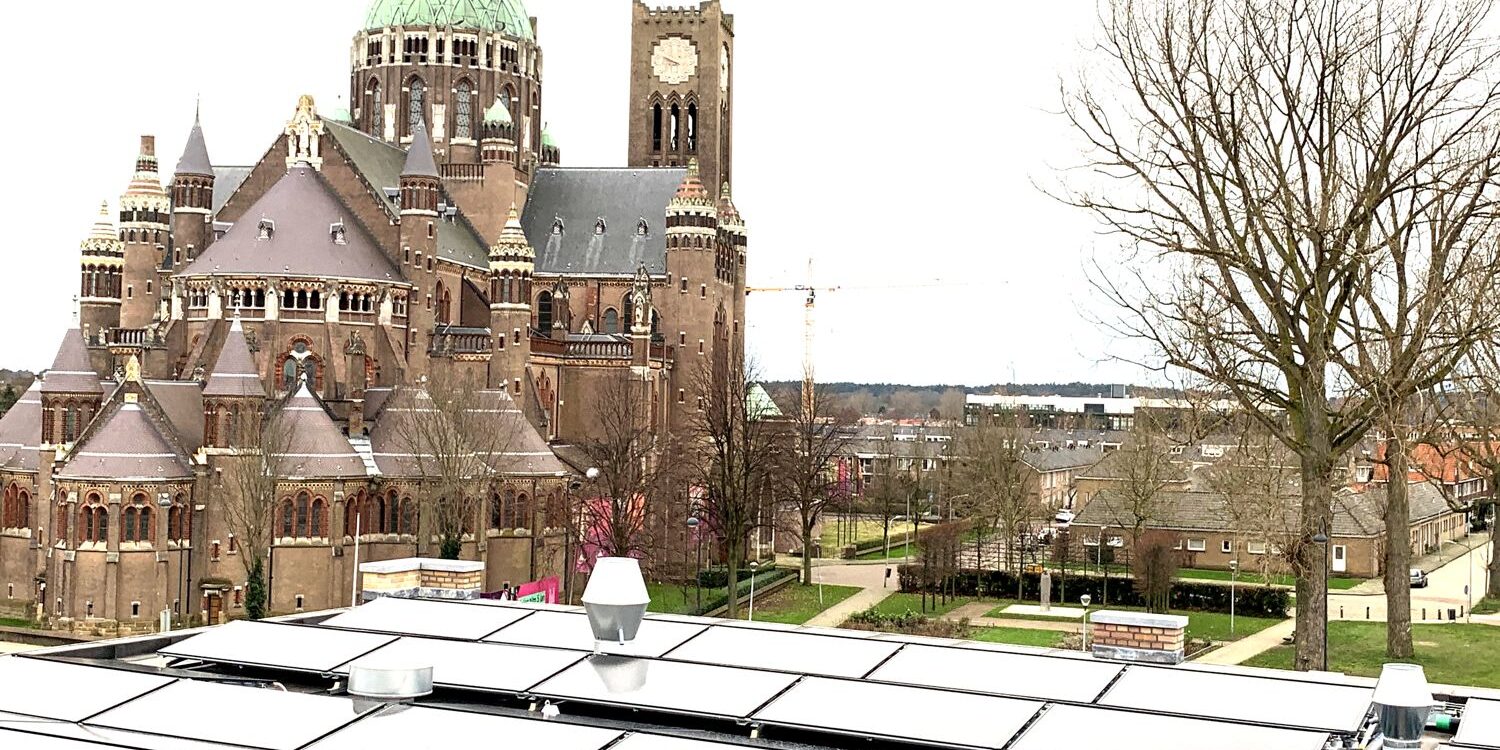 The challenge
Cruquius school All-Electric with @Triple Solar PVT solarpanels! The Cruquiusschool in Haarlem is being thoroughly renovated, with roof and façade insulation applied and supplemented with new construction on the inner courtyard. The wooden floor has also been replaced by foamed concrete which now has a very high insulation value. This makes this Spaarnesant school future-proof again.
The school is in the middle of the residential area so a quiet solution is a must. NSN Service has been asked to also make the installation gas-free / all-electric. For this, 13 heat recovery units with temperature and CO2 control were installed and 2 water / water NIBE (Energietechniek BV) heat pumps of 60 kW (total 120 kW) were installed for the floor and after heaters, which were used as a source of 186 Triple Solar BV PVT heat pump solar panels and 20 have extra PV solarpanels. A peak boiler of 26 kW has also been installed.
The heat pump and the PVT panel solution
The PVT solarpanels work as a soundless source for the heat pumps, which uses the energy from the panels to sustainably heat the school. Hot water comes from 4 Flamco PCM boilers for showers.
Because the aluminum Triple Solar PVT heat pump solarpanel is also equipped with a solar panel, it is possible to provide a building not only with heat, passive cooling and hot tap water from one surface, but also with electricity. Natural gas free. And that in all seasons, 24 hours a day.
Noiseless, space-saving, comfortable and sustainable heating & cooling. If you want more information about this installation or your own PVT heat pump solarpanels, please email info@triplesolar.eu