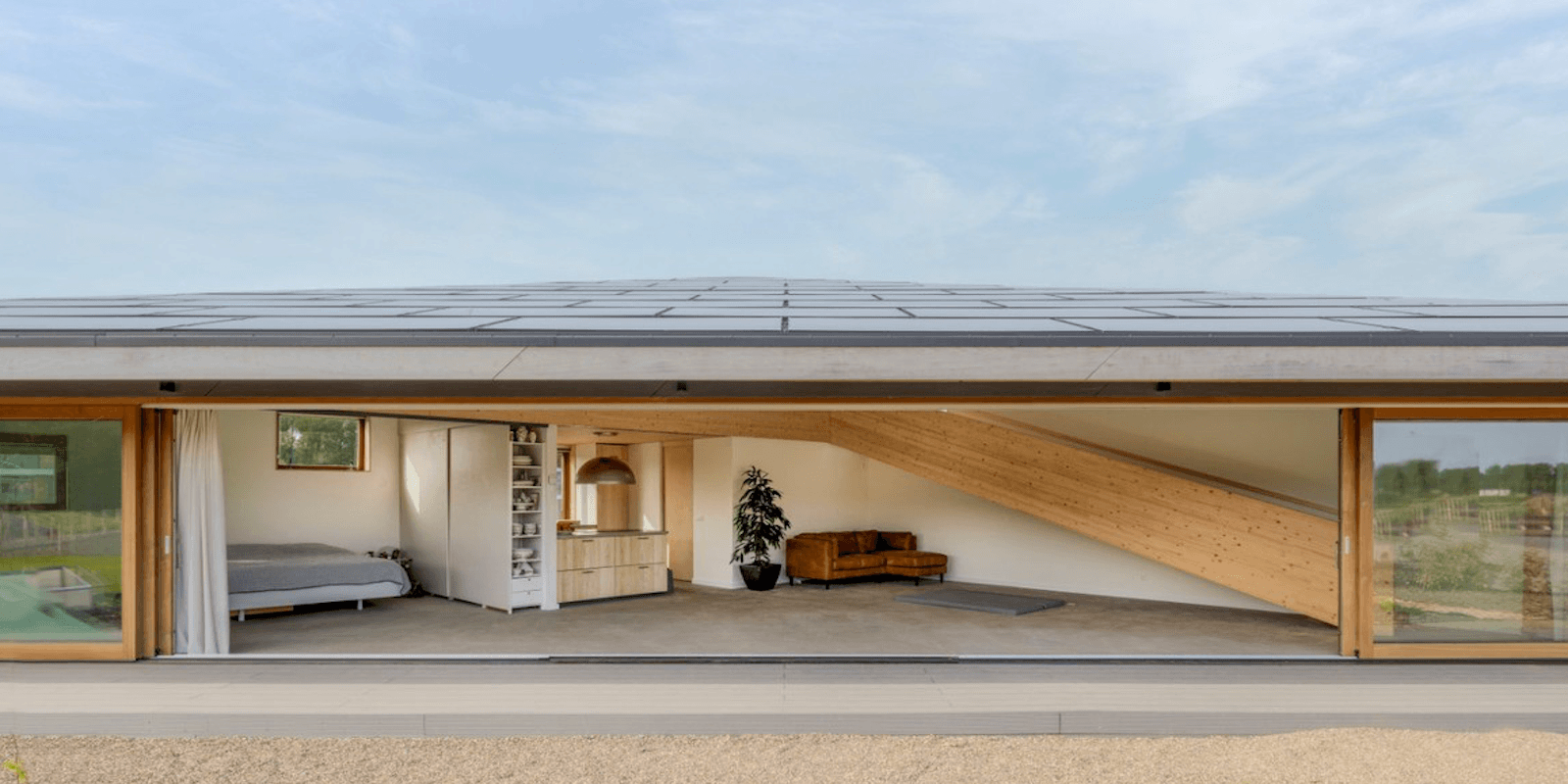 The challenge
A special home was completed in Almere Oosterwold at the end of 2019. This is a so-called energy-neutral pyramid house. The house has a special pyramid roof, which rises like a triangle to the tip of the roof. The challenge was to make a beautiful whole of the roof and with the desire to implement it with PVT solarpanels. This is to be able to heat the house energy neutral in combination with a heat pump.
The solution
This energy-neutral house in Almere has been delivered with a NIBE F1255 -6 kW modulating heat pump and 6 Triple Solar PVT solarpanels 340 Wp (4.5 kW source) and 39 PV solar panels 340 Wp.
Eric van Doorn of Studio Eco (www.studioeco.nl) from Veenendaal is the designer and executor.
Custom composite plates were made for the project that fit nicely with the PVT and PV solarpanels. A great collaboration between studioECO, NIBE Energietechniek BV and Triple Solar BV. On the photos you can see the roof still under construction, and the end result.
Do you also want to live and / or work energy neutral? Choose the smart and quiet Triple Solar PVT solarpanels that provide electricity and hot water as a source of heat pump.
Email info@triplesolar.eu for more information. For questions about the design, please email to info@studioeco.nl