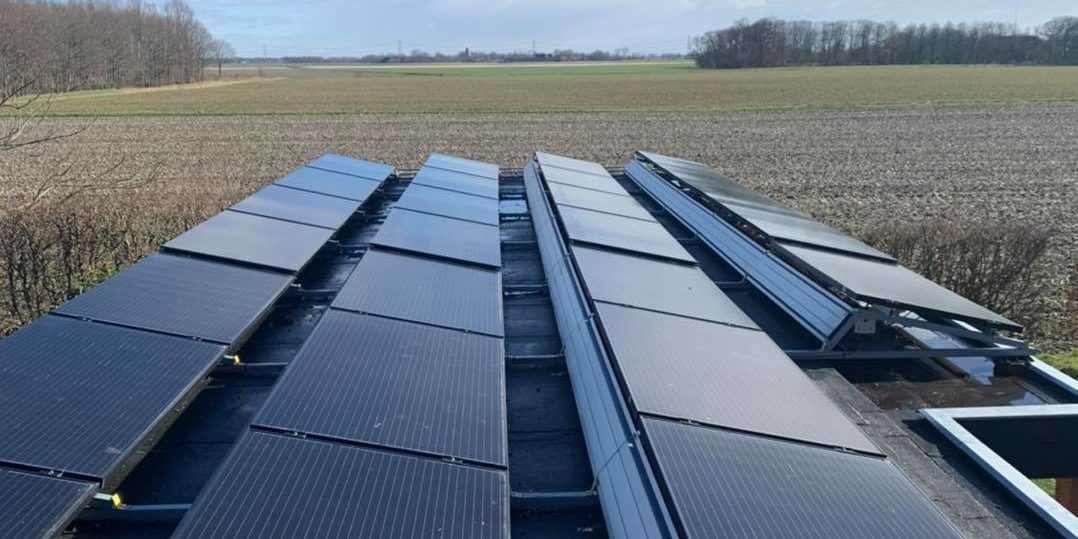 Challenge
Heating an old house all electric in Groningen: As you may know, the village of 't Zandt lies in the middle of the earthquake area of Groningen. Technisch Installatiebedrijf Bakker knows all about this and helps their customers with these challenges. This project was a strengthening and preservation of the older house which was built in Amsterdam style.
Reinforcement and off the grid
Reinforcement means that a house is reinforced in such a way that in the event of a severe earthquake due to gas extraction, the residents have time to leave the house.
To achieve this, every home is different and requires customization.
This project has had a long preparation period with various consultations with structural engineers, contractors, NCG, Triple Solar and various consultants.
Also a heat loss calculation was made for the 'new' situation.
For the client it had become an objective to get this house off the grid and we have realized this together.
The solution
This meant that the entire house was totally gutted and rebuilt from the inside out while retaining old elements. All floors have been replaced with a thick layer of foam concrete and walls/walls and roof have been provided with a thick layer of insulation from the inside.
Most glass has been replaced with HR++ to get the best possible insulation.
Underfloor heating and low temperature radiators
The entire ground floor is equipped with underfloor heating and the first floor with Jaga Hybrid LTV radiators.
On the roof of the garden house the PVT heat pump solar panels + PV solar panels are installed and they should be enough for the entire energy needs. The PVT heat pump solar panels are the silent and efficient source for the NIBE heat pump.
For sufficient hot water, we chose to install an additional 300Ltr water heater.
Email info@triplesolar.eu for more information.