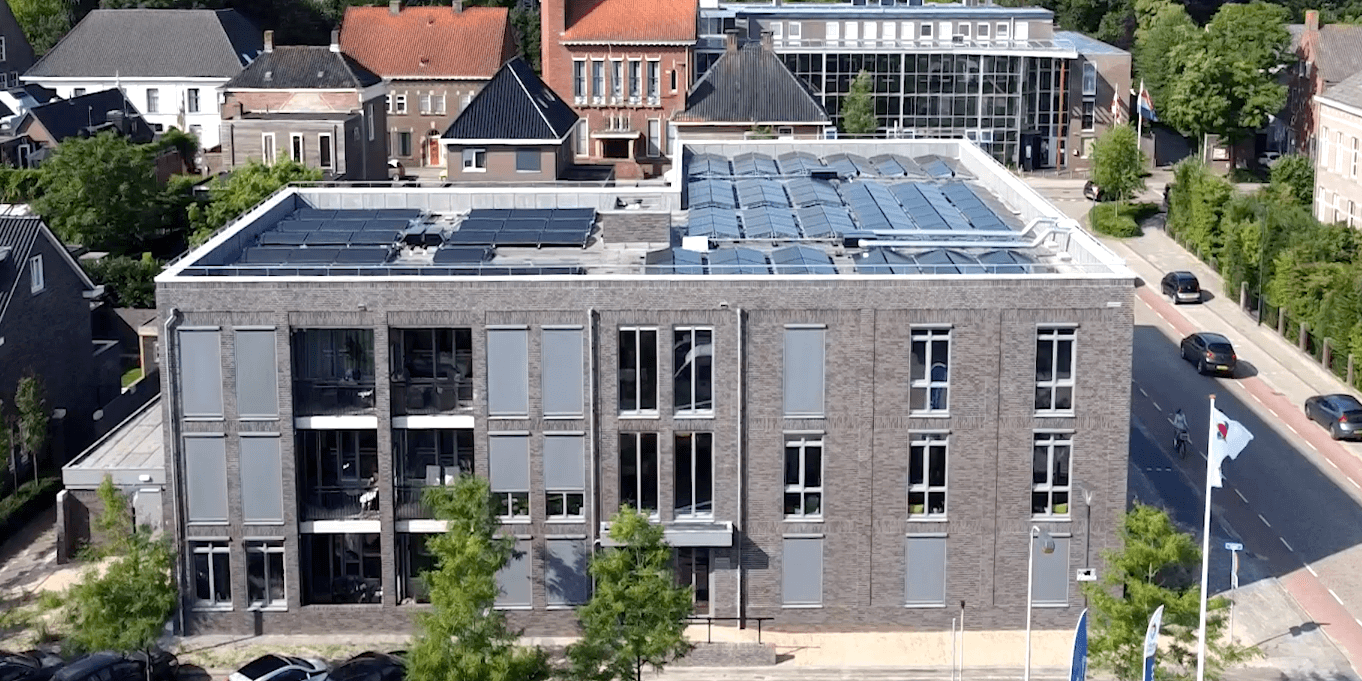 Challenge
New build all electric apartments Dongen, The Netherlands: Fine, sustainable and affordable living for people with modest incomes. That's what the Casade housing association provides. In the municipality of Dongen there was a desire to build 18 new apartments, which had to be as sustainable as possible. And therefore also fossil free.
Sustainable building in Dongen, The Netherlands
18 zero energy homes. All electric homes are so well insulated that they require little energy for heating. The apartments therefore have no gas connection; all the energy required is electric.
The solution
In May 2021, the 18 All-electric apartments were completed for housing corporation Casade. The Triple Solar PVT heat pump solar panels in combination with extra PV solar panels on the roof provide the apartments with energy. It consists of 18 rental apartments, spread over three floors.
Sustainable installation
The Triple Solar PVT heat pump solar panels are the silent and efficient source for the Nibe F1255-6PC heat pump. A SolarEdge SE3000 HD Wave inverter has been installed, in addition to the Zehnder ComfoAir E300 heat recovery unit. Hoefnagel Totaalbouw built the apartments. The technical installation was constructed by Werkendamse Verwarmings Industrie.
Contact
Do you also want to heat your home sustainably with Triple Solar PVT heat pump solar panels and heat pump?
Email to info@triplesolar.eu with all your questions.
End of construction off the grid apartments in Dongen.
18 off the grid apartments Dongen