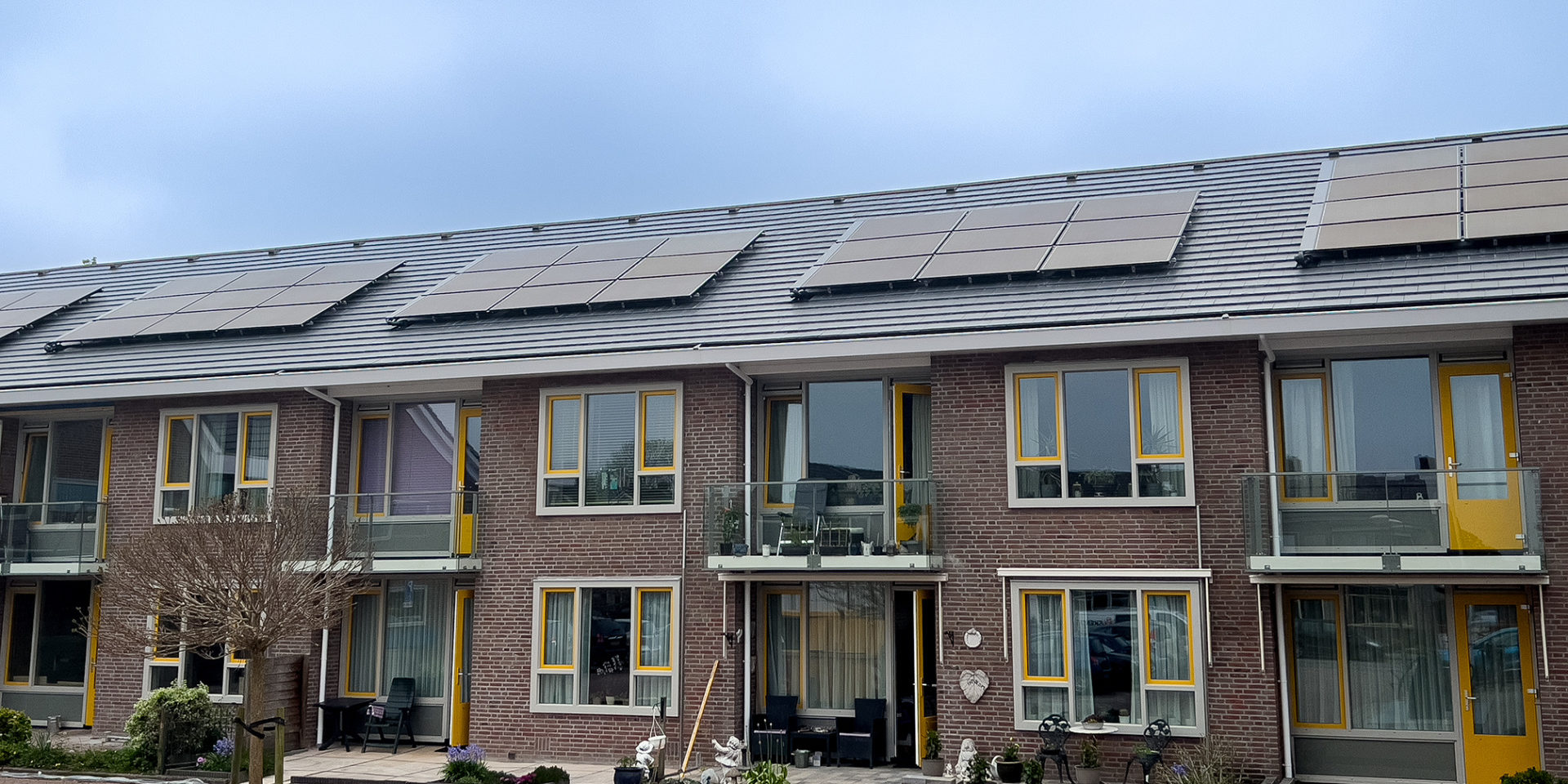 Housing association De Woonschakel is currently renovating homes in the care property Op 't Snijdersveld in Obdam together with Schermer Installatietechniek. So that residents can live comfortably in these homes for a long time to come. The project includes the installation of 44 Triple Solar PVT heat pumps and 216 PVT heat pump panels.
Work began on the sustainability project last year. The 44 flats and common areas such as the stairwells, porches and storerooms are being tackled. Thanks to improved insulation values, the entire building will now be made gas-free. For instance, the roof will be fitted with insulation boards, the crawl spaces with insulation and the spit walls will be post-insulated. Each house will also have its own electric heating with a Triple Solar PVT heat pump, PVT heat pump panels and an 80-litre boiler heated by the heat pump. It is a wonderful project that contributes to a sustainable future.
Quick installation with SKIDS for PVT heat pumps
To save time and enable fast installation at the residents' premises, the 44 PVT heat pumps were built on SKIDS in our new prefabricated workshop. Cabinets were made in the corridors where the SKIDS are installed. Some homes near the stairwells will have a cabinet under the stairs or in the central storage room. When the sustainable heat pump system is working, the central boiler room will be removed.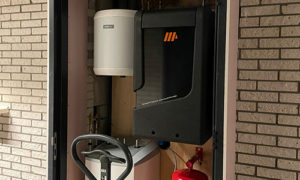 In this project, we install 216 Triple Solar PVT heat pump panels and use the latest technology. These panels generate both electricity and heat, eliminating the need for an outdoor unit and requiring no noise or maintenance. After the renovation, the building has an excellent energy label and is ready for a sustainable future.
Cooperation
For the heating installation, we work together with Schermer Installatietechniek. Pronk Installatietechniek is responsible for the electrical installation. Architect Peter Laan and Aannemingsbedrijf Wit Wognum B.V. are also part of the project and the plumbing is being carried out by Gisa Installatietechniek. The project is still in full swing, but it already promises to be a great success. It is a great example of how sustainability and efficiency can go hand in hand when developing real estate projects.
Would you also like to become more sustainable and live gas-free or save gas? We would be happy to calculate your costs and savings for your project! Contact us for the possibilities.