Heating of gyms, sports halls and swimming pools
Heating sports halls costs a lot of energy. Many operators of sports facilities are under pressure due to the high operating costs due to, among other things, high energy costs.
Installing solar panels is a solution, but you only influence part of the entire energy consumption. Triple Solar focuses on the greatest possible savings; that on the heating costs.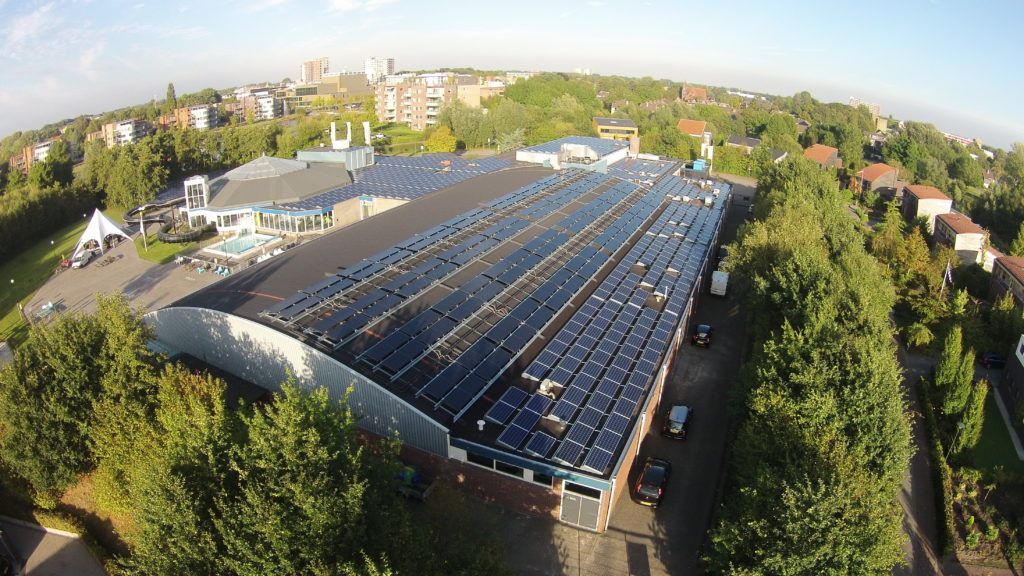 Do you want:
Reduce energy costs
Low maintenance costs
Clear installation
Your experiences so far
Too high temperatures with vacuum tubes
Replacement of Glycol fluid every 5 years
No solution for the winter period
Pool heating with PVT Heat Pump Solar Panels
The special heat pump panels from the Triple Solar system have a double effect:
Summer
In the summer, when the sun shines, the panels work like a normal solar collector, the heat generated goes directly to the pool installation.
Winter
In the winter, the panels function as a source for the heat pump. The relatively low temperatures from the panels are boosted by the heat pump to a suitable temperature for the swimming pool (> 27 ° C).
Below is a schematic representation of the installation.
Mounting on the existing roof.
Integration of the (sandwich) panels in new construction.